By SJHL
RBC PLAYER OF THE YEAR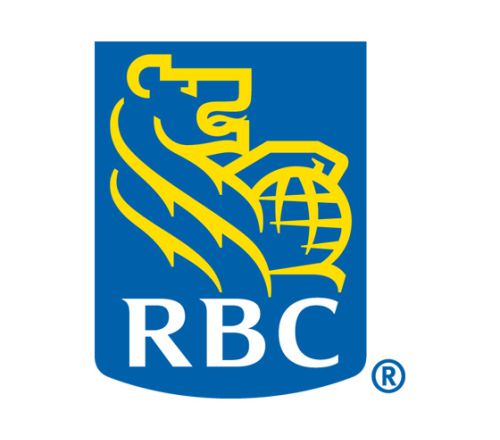 Ben Duperreault
Notre Dame Hounds
Ben Duperreault returned to the SJHL after three full seasons at the major junior level and he didn't miss a beat.
Duperreault embraced the challenge of moving back home with open arms and led the SJHL in scoring for most of the season.
Head Coach Clint Mylymok says he's a complete player.  "He's that guy that catches you from behind and picks pucks off your stick and makes you wonder where did he come from.  He always back checks and tries so hard.  There is no quit in him.  He doesn't know how to quit.  If there is a puck to be had, he wants to get his stick on it."
Duperreault tenacious work ethic makes him difficult to defend and while some major junior players are content to return to the Junior 'A' ranks and, simply, play out the string to their career; Duperreault isn't one of those guys.  "He's always had the drive and determination as well as skill and speed.  Last year he played half a season for us and I really noticed how hard he also competed.  When you have a player that is as good as Ben and he is willing to put in the work to compete, it's fun to see how good your team can be.  He makes things happen out there."
Duperreault elevates the play of others naturally just through working against him in practice, but being on his line can be a revelation as well as linemates have learned how to get open, how best to keep up, and how to maintain the same level of effort.
It's expected Duperreault will continue his hockey career at the University of Regina in the Fall.
Greyson Reitmeier
Flin Flon Bombers
Greyson Reitmeier came to the Flin Flon Bombers prior to the 2015-16 season and he was considered to be a project. The BC native wasn't widely known in SJHL circles beyond the 48 games he played for Melville in 2014-15.
Mike Reagan recalls seeing promise immediately.  "We were impressed with his puck handling and speed.  He, obviously, had good size and he's developed into the prototypical power forward."
Reitmeier got off to a decent start, but from November 1st onward he was the SJHL's most prolific offensive player; showing an elite ability to score goals and also set them up.
"There's still a lot of growth in him.  He's a bit of a late bloomer.  I think it will be interesting to see where is after college hockey.  He's 6'4" who skates like he's 5'7".  He just flies out there and takes pucks to the net with authority.  He plays that power game teams love.  He's very tough.  Night in and night out he rates as one of our more physical players.  He doesn't just hit to finish checks, he hits to hurt. He goes through guys," says Reagan.
Reitmeier has secured an NCAA future with Michigan Tech, slated to begin this Fall.
SGEU MOST VALUABLE PLAYER
Kristian Stead
Nipawin Hawks
The SJHL's Most Valuable Player for 2016-2017 is Nipawin Hawks' goaltender Kristian Stead.  The 20-year-old has played the third most minutes among SJHL goaltenders, and his save percentage leads the way, hovering at or above the .935% mark for much of the year.
His Head Coach and GM Doug Johnson has been around a lot of great goaltenders during his time in Nipawin, but says Stead has set the bar this season.
"I haven't seen a performance like Stead has put together this year. He has taken his game to another level and the scary thing is he is still getting better. He's working on improving his game every day and it shows. Steader has a very bright future in hockey and is an even better citizen."
The Hawks had very few returnees from last season, and Stead has helped guide them to a point where they're in the conversation for a Sherwood Division championship heading into the final weekend of the season.  They will finish with either the second or third most points in the league this season, and their team goals against average is just over the 2.00 mark, with Stead's personal GAA just under that mark.
The 20-year-old from Merritt, BC will play NCAA Division I for the University of Alaska-Anchorage Seawolves in 2017-2018
IBAS TOP DEFENSEMAN
Eric Sinclair
Flin Flon Bombers
For the second year in a row, the SJHL's top blueliner is Eric Sinclair.  The only difference is that Sinclair is now a Flin Flon Bomber after winning in 2016 as a Melfort Mustang.
Sinclair was caught in a future considerations during the offseason that resulted in him, reluctantly changing sweaters as the Mustangs would have loved to have kept him.
Melfort's loss was Flin Flon's gain.  Sinclair has long been regarded as a premier offensive defenseman, but his other intangibles are what separates him from the rest of his peers.  "He's a gamer who has an impact night in and night out," says Bomber bench boss Mike Reagan.  "From the first day he came to us, he showed us how much confidence he has and we, quickly, became confident that we were in possession of the best defenseman in the league.  He makes everyone else better."
In an era of decreasing offense, Sinclair being a point per game performer while being a defenseman is all the more impressive.  But, Reagan says he's a real chore for opposing forwards to play against one on one.  "He's aggressive.  A man amongst boys.  He's strong, wins battles and nobody out-competes him.  We knew from seeing him so often last year that he was good, but we weren't really aware of everything that he does.  He doesn't get enough credit for how much of a well rounded player he is.  He could play 45 minutes a game and not be tired.  I, honestly, am not sure if he's a better defensive defensman or offensive one."
Sinclair will continue his hockey career in the NCAA this Fall with Alaska-Anchorage.
SASKTEL TOP GOALTENDER
Kristian Stead
Nipawin Hawks
Nipawin's Kristian Stead is a double winner for this season's SJHL league awards, also taking the nod for Top Goaltender in 2016-2017.  There was stiff competition, including the tandem of Taryn Kotchorek and Joel Gryzbowski in Battlefords.  That trio including Stead all have sub-2.00 Goals Against Averages on the season, while Stead holds the edge across the league in wins, save percentage, and shutouts.  Stead goes into the final weekend of the regular season with six shutouts, and three of those came consecutively, on January 25th, 29th, and February 3rd.  That streak highlighted a stretch where he surrendered two goals or less in eight straight games.
Hawks' Coach & GM Doug Johnson says this was the best season-long performance he's witnessed by a goaltender, and he's had some good ones in recent years with the Hawks.  Johnson says it was a long and well worth it process landing Stead last summer.
"We actually tried to recruit him as an 18 year old. With him being from Merrit he wanted to try the BCHL one last time. When that didn't work outwe still kept on him and were fortunate enough to bring him in as a 19 year old.  All credit is due to Bill Forman our BC scout and father of former Hawk Reece Forman who targeted 'Steader' and kept going to bat for him."
Stead and the Hawks are in the running for the Sherwood Division pennant, and after the playoffs, he'll set his sights on his recently committed NCAA Division Scholarship, to the University of Alaska-Anchorage.
SJHL ROOKIE OF THE YEAR
Adam Dawe
Notre Dame Hounds
Perhaps the best professional prospects since Jaden Schwartz in 2009, Adam Dawe seems like a runaway winner for SJHL Rookie Of The Year in a season where the league still had a very strong class of first year players.
Dawe, who's technically still a midget aged played, led the rookie point race wire to wire and his head coach wasn't the least bit surprised.  "When you put up that many points at his age, some of the things you look at are determination and competitiveness.  He's, actually, ultra-competitive.  He's not a vocal guy.  He's the typical 'actions over words' type of player.  But, practice-wise, he works hard and he understands that you just don't show up for games and expect to do well.  Practice means something to him.  I've never had to get at him to pick up the pace or do the drill right.  When you work with the most elite of players, you tell them once and they understand.  That's Adam," says Clint Mylymok.
"Skill-wise, he always has his head up.  He knows where the puck needs to go.  Every time he steps on the ice, he becomes the smartest player out there.  He has the vision, he reads plays, he's a step ahead of everyone else."
Dawe is expected to play for the University of Maine in the Fall of 2018.